Multi-functional Attendant Solution
Professional attendant solution from Mitel, providing powerful collaboration features for efficient attendant call handling
Key Features:
• Efficiently handles high volumes of calls
• Multi-featured attendant solution
• Increased switchboard productivity with efficient call transfers to the right person
• Supports multi-communication server environment
• Integrates with Mitel's Contact Management (CMG) for a complete UCC solution
• Future-proof, scalable solution for growing organisations
• Support for the visually impaired
• Basic recording
• Integration with third party products, like Microsoft Skype for Business/Lync 2013 and Cisco Unified Presence Server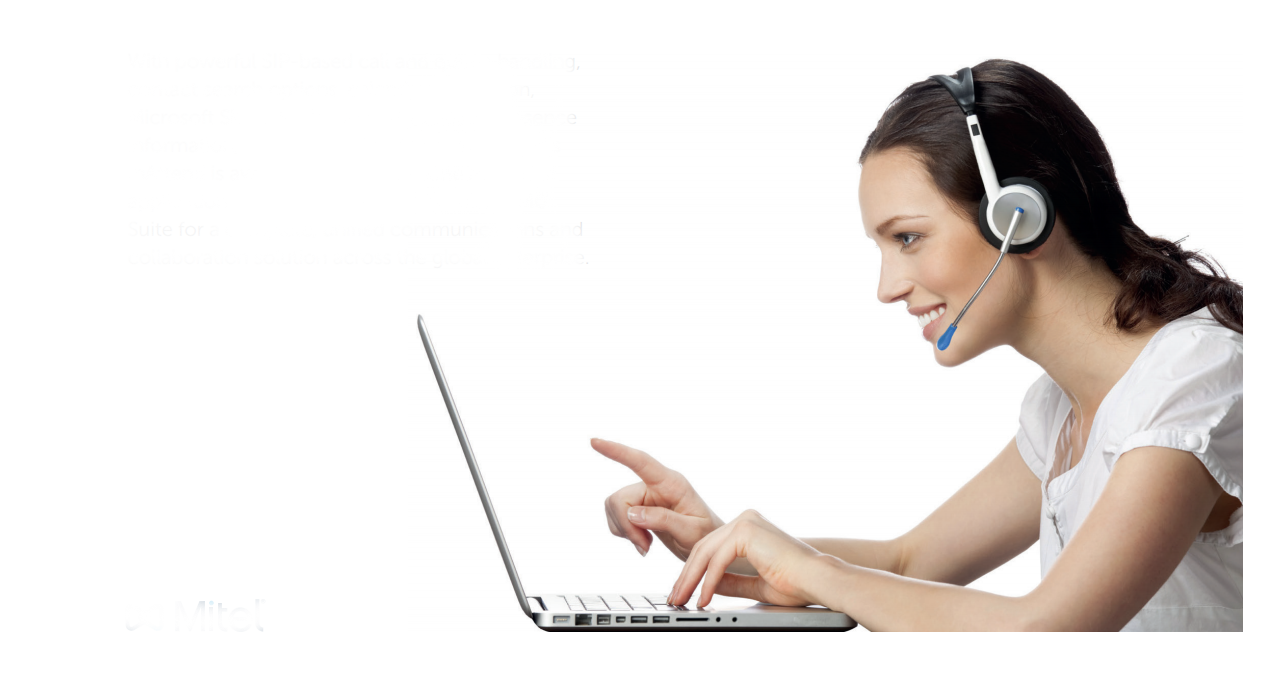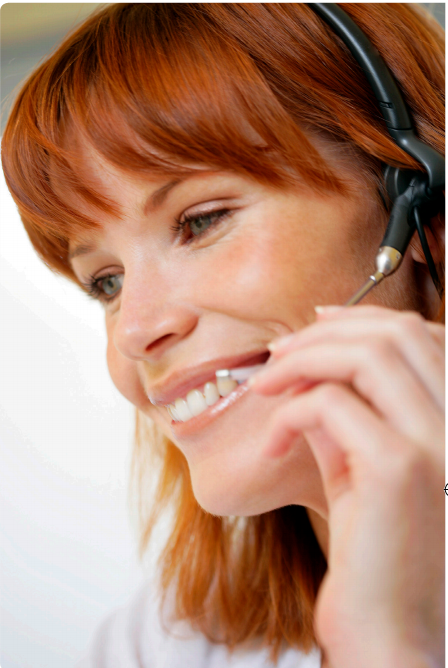 With powerful SIP-based call and queue handling, contact search options, calendar integration, Microsoft Skype for Business/Lync 2013 presence information, line state and activity status, Mitel's InAttend is available as a stand-alone attendant application or integrated within the Mitel CMG Suite for a complete, unified communications and collaboration solution across the global enterprise.
Features and Functionality
UP-TO-DATE PRESENCE AND ACTIVITY STATUS OF ALL CONTACTS
InAttend offers a broad range of integrated functions for achieving high-quality attendant performance, particularly during periods of high volume traffic. Integrated directory search and presence information on each contact enhance the potential for successful firstcall transfers. InAttend displays the activity and availability of the contact being called, organizational affiliation, and information on when the contact can be reached if not available. Attendants can also send messages to contacts via different message systems when immediate interaction is required. When integrated into the Mitel CMG Suite, attendants have visibility and control over activitybased call routing options for BluStar Web users enabling increased call handling efficiency.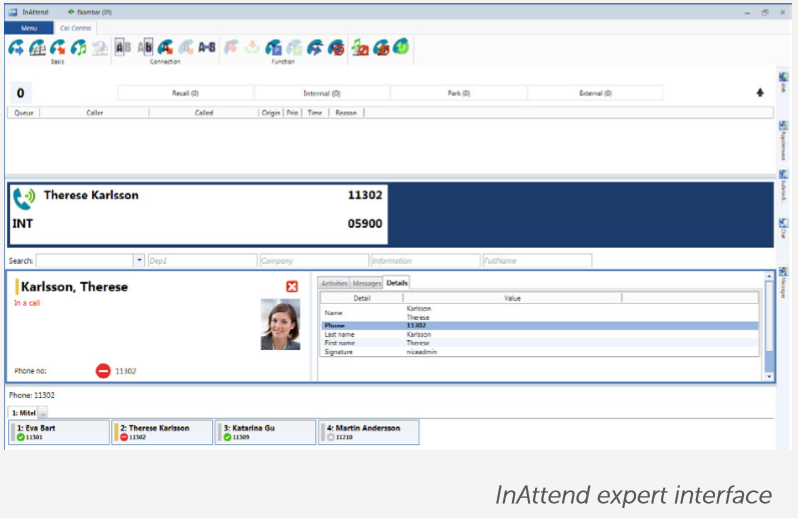 CONFIGURABLE CALL QUEUES AND ANNOUNCEMENT
• Queues configurable for calls to one or more attendant workplaces
• Service hours and queue buttons can be configured separately for each queue
• Support for multiple unique queue entry configurations per queue
• Announcements are configurable per queue entry and can be played before answering
• Overflow to other queue or number for calls can be configured when no attendant is logged on
• Automatic Call Distribution to the longest idle attendant
• Public or private park queues
• Public or private recall queues with on demand recall possibilities

DIRECTORY SEARCH
The main task for an attendant is to answer calls, find the correct person in the company and connect them. With the powerful and flexible search option of InAttend, the attendant can easily find contacts and obtain all information needed to transfer the call.
• Search across multiple directories
• Integrated directory based on LDAP or CMG
• Automatic search when the minimum number of characters are typed
• Search for multiple fields and multiple criteria in one field
• Rich Presence info displayed in search results, including:
– Calendar information – UC presence – Line state
• Microsoft Skype for Business/Lync 2013 presence mode (presence indicator colors harmonized with Skype for Business/Lync 2013 presence color scheme)
• Phonetic/nickname search (CMG directory)
• Returned search results and search fields themselves configurable
• Ability to initiate calls directly from search results
• When a contact is unavailable, the Team function helps locate contacts in the same department or company as an alternative
• Detail view with additional data for a search entry (e.g. calendar or picture)
• Presence info displayed in result list and Busy Lamp Field
• Ability to display and change the call forwarding state of a phone
SWITCHING AND TELEPHONY
• Softphone and hardphone support
• Dynamic list of all incoming calls
• Ability to pick call from list of calls in queue
• Status of internal extension displayed before transfer
• Transfer calls, either screened or blind
• Intrusion with forced release
• Three dial and transfer modes:
• Preview dialing
• One-click dialing
• One-click dialing and transfer
• Park call and Hold call functions
• Configurable Busy Lamp Field
• Support for subscriber capability (announcement, screen information configurable per subscriber)
• Call control functions accessible by mouse or keyboard
• Attention feature for new calls in a queue
• Dynamic recall for transferred calls
• Recall for transfer on busy (camp-on)
• Web panel to display Internet/Intranet sites
• Intrusion with forced release
QUALITY MANAGER (QM)
The Quality Manager collects attendant call statistics from the ACS and QM. The data is processed and presented in web reports, including queuing time, call handling time, resource allocation, recalls, missed calls etc. The QM also includes a real time Wallboard.
LINE STATE FEDERATION WITH MICROSOFT SKYPE FOR BUSINESS/LYNC 2013
With the line state federation service, call manager's line state is federated into Microsoft Skype for Business/ Lync 2013. This means that e.g. users with extensions on MiVoice MX-ONE will appear as busy in Skype for Business/ Lync 2013, if busy in a call on the MX-ONE side.
BASIC RECORDING
InAttend clients have the possibility to configure recording according to the following modes:
• Recording disabled (default)
• Record on demand
• Record all calls
When using the record on demand mode, the attendant can start recording a call by clicking on the record icon. When the attendant activates the recording, a recording of the complete call, from the very beginning of the call, will be stored. Calls are stored on the ACS media server and access to the recordings for post processing is done via the Windows file system.
MESSAGING
• E-mailing of telephone notes to target persons
• SMS messaging function (SMS gateway required)
• Calendar information
• Instant messaging/chat function between attendants
CUSTOMIZABLE SCREEN
The logical design and screen layout of InAttend is based on continuous interaction with professional attendant console users. It allows attendants to perform their most common tasks with the fewest keystrokes. With the modern .NET environment, users can configure InAttend's display screen to fit their own needs.
SUPPORT FOR THE VISUALLY IMPAIRED
The InAttend application can be used by attendants with visual impairments. This is achieved through integration of external products.
OPEN STANDARDS
InAttend is a future-proof and scalable solution based on open standards (SIP, LDAP, SMTP) in order to support customers' multivendor environments.
MULTI-LANGUAGE SUPPORT
InAttend supports the following languages: Chinese, Danish, Dutch, English, Finnish, French, German, Italian, Norwegian, Portuguese, Russian, Spanish and Swedish.