Mitel Performance Analytics for MiVoice MX-ONE
Drive revenues and reduce costs with proactive fault and performance management.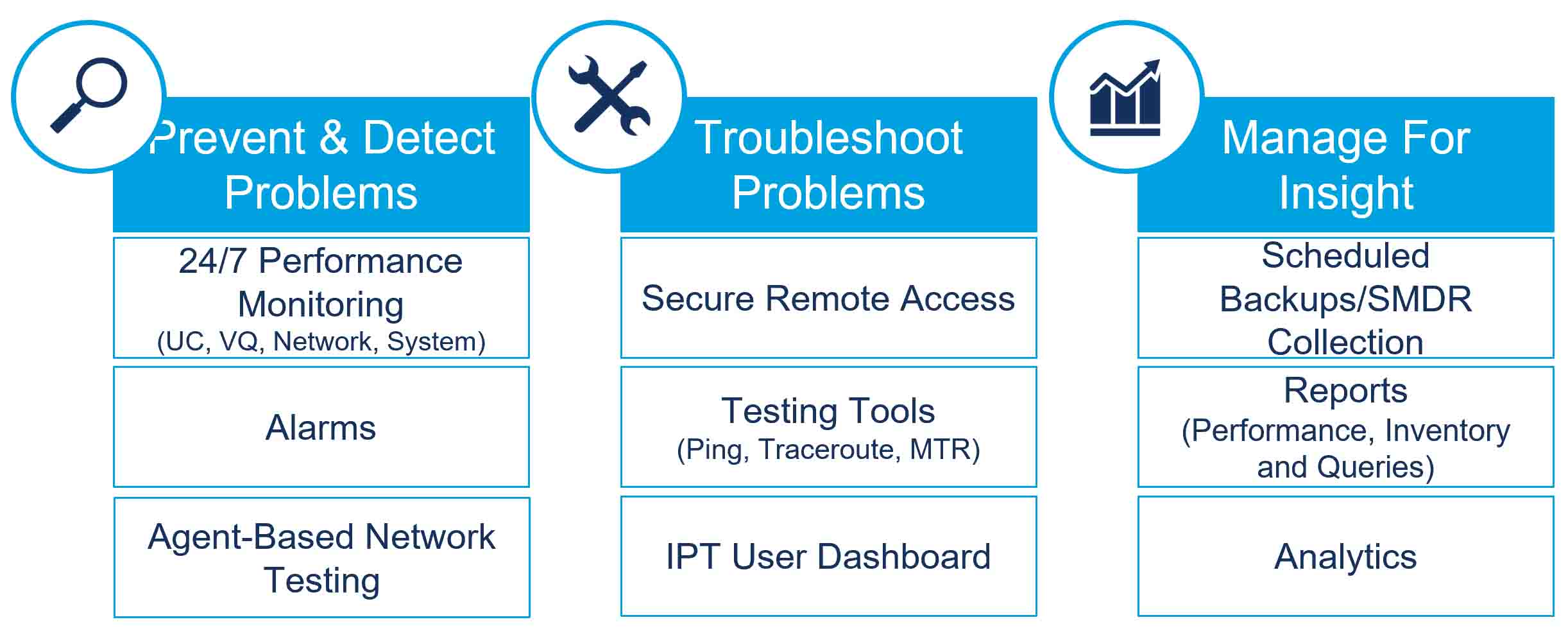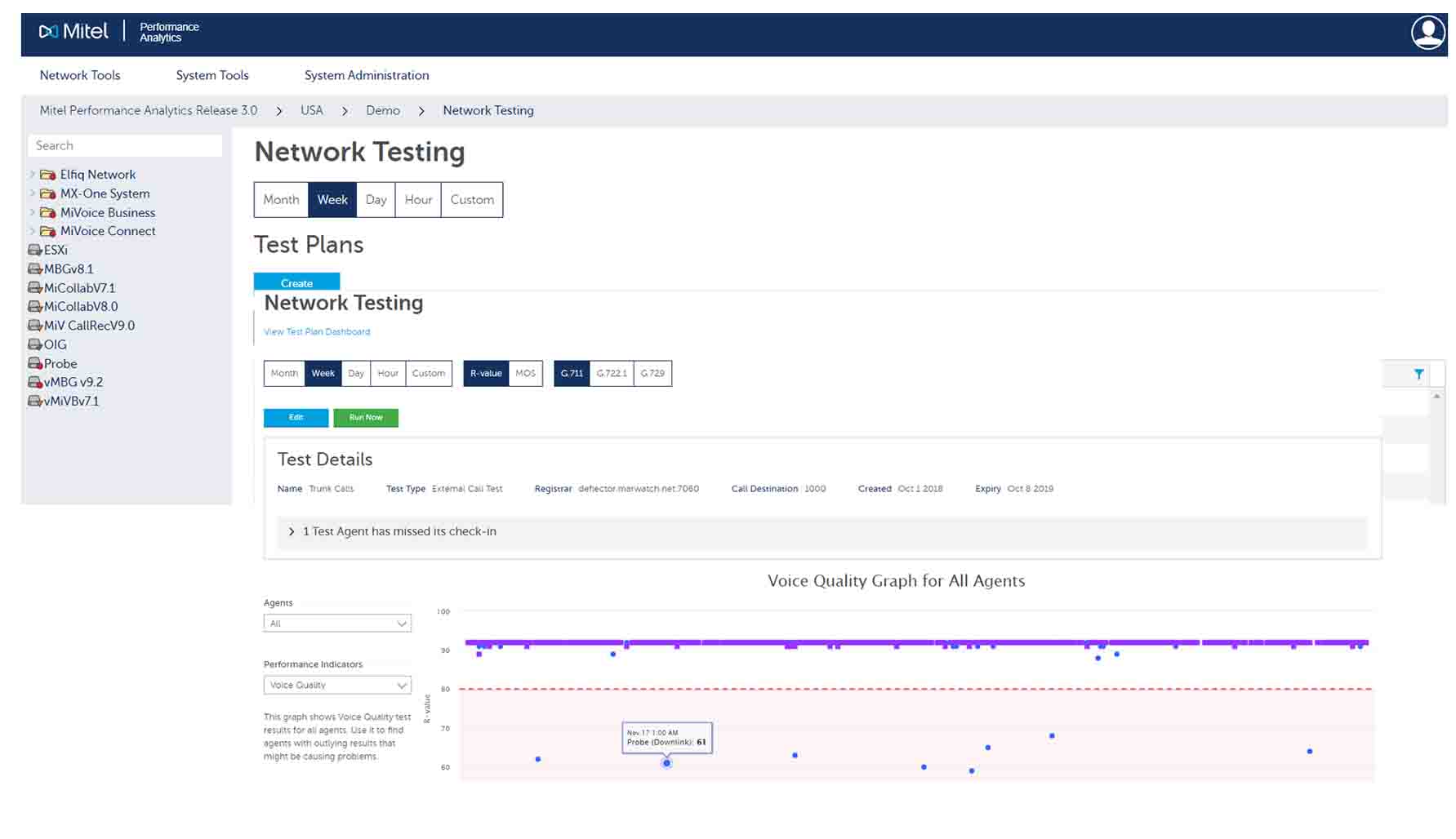 Alarms and Notifications
Alarm management:
Alarms colour coded by location and severity
Displayed on geographic map
Reduce alarm clutter: hide, silence same type or filter alarms by severity
Assign alarms and create/edit tickets
Alerts by email, SMS, Twitter…
Alert profiles for different users, days/times of the week
Alarms can be sent as digest, for reduced alert fatigue
In-browser alarm notification
Alarm Types
Device Alarms – generated by monitored devices
Threshold Alarms – generated by MPA when configured threshold are exceeded (ie: voice quality)
System Alarms – generated by MPA to indicate service problem for a monitored device (ie: "iSNMP unreachable")
Faster Problem Detection & Resolution
Around the clock monitoring of voice quality and other performance metrics.
Monitoring of both Mitel and multi-vendor systems gives full visibility.
Alerts ensure the right person receives actionable data at the right time.
Prevent problems with insight from agent-based synthetic call testing and site qualification
Secure remote access to devices and active testing tools simplify troubleshooting.